Welcome back to another week of my 1rollaweek project. This roll, just like the last, was taken in Chicago.
This week's shots were taken over 3 or 4 days, most of which I spent working. I took the camera out for a few walks or to get some food during the day.  I took a few shots around Wicker Park and Logan Square which turned out better than I had expected. I was looking to focus a little bit more on the people, but I still struggle with getting closer to subjects.
I also had the chance to test out the Olympus 35 SP at wide apertures and slow shutter speeds. I'm happy to say that I was very impressed with the result. We went to the famous Kingston Mines Blues Bar to have some drinks and enjoy some good ol' blues. A few of the photos below were taken at around f1.7 - f2.8 and 1/30 of a second. They came out sharp! (when I was able to hit focus properly lol)
I'm still getting used to the look I get through stand development. I don't think I always love the results, but now that I have worked on some of the photos from this project in the darkroom, I can definitely say that the negatives are way cleaner (grain) than the scans I'm able to get with my Epson V550. I've also been playing with the scans in Lightroom and I love the amount of dynamic range you can get from the highlights, even scanning straight to JPEG, which is what I always do and recommend (unless you are scanning to print).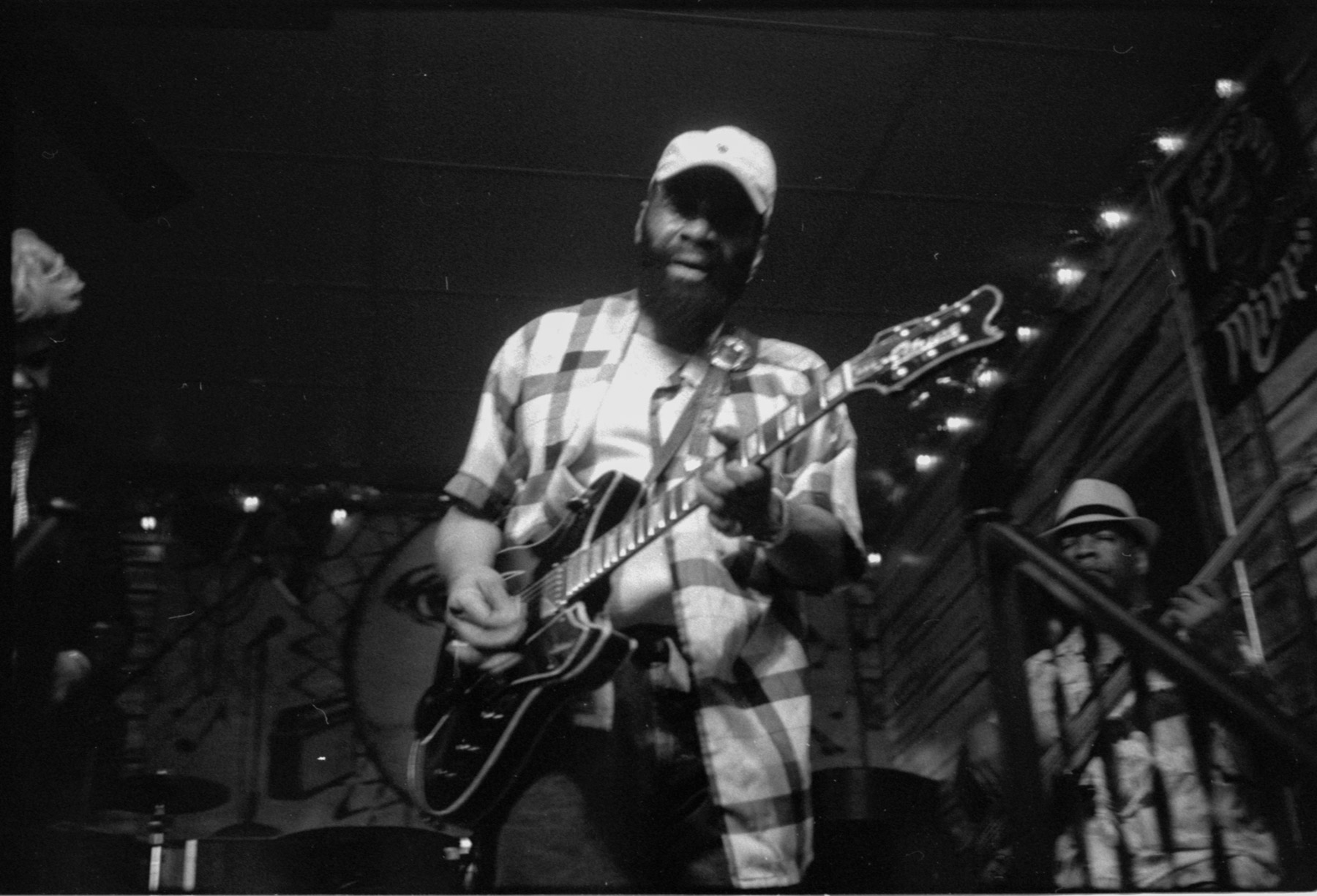 If you made it this far, thank you for reading! If you want to see more of these I have an instagram account dedicated to this project @l___mendoza, be sure to follow me there ;)